Tradition, Quality and Craftsmanship
From an idea, the different designs and details of each piece of jewellery are created, as well as the pattern for the marking of the piece.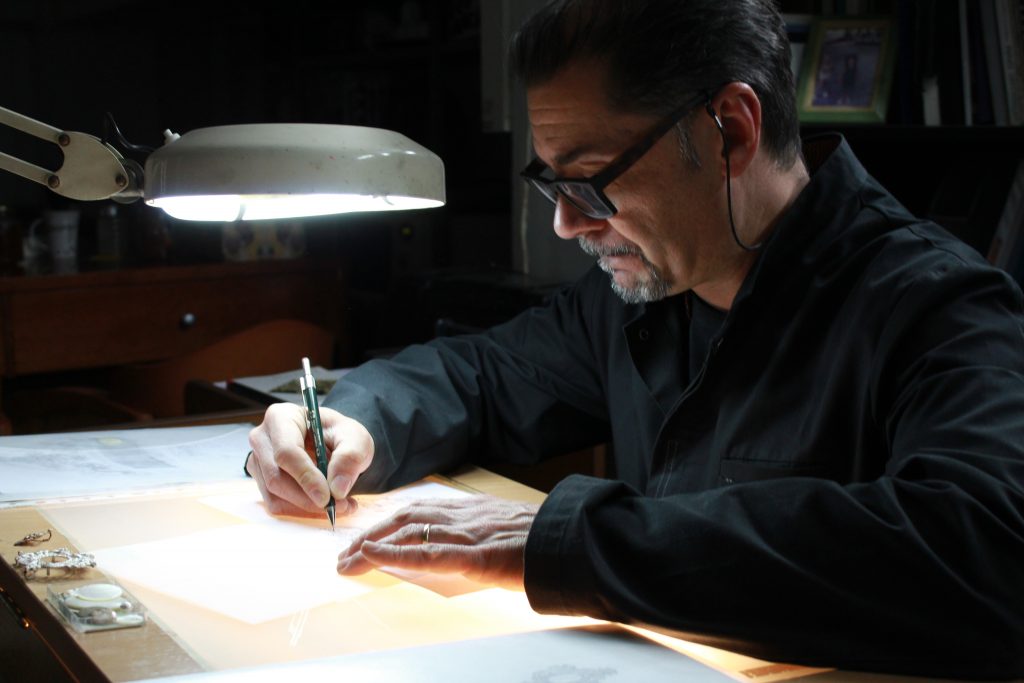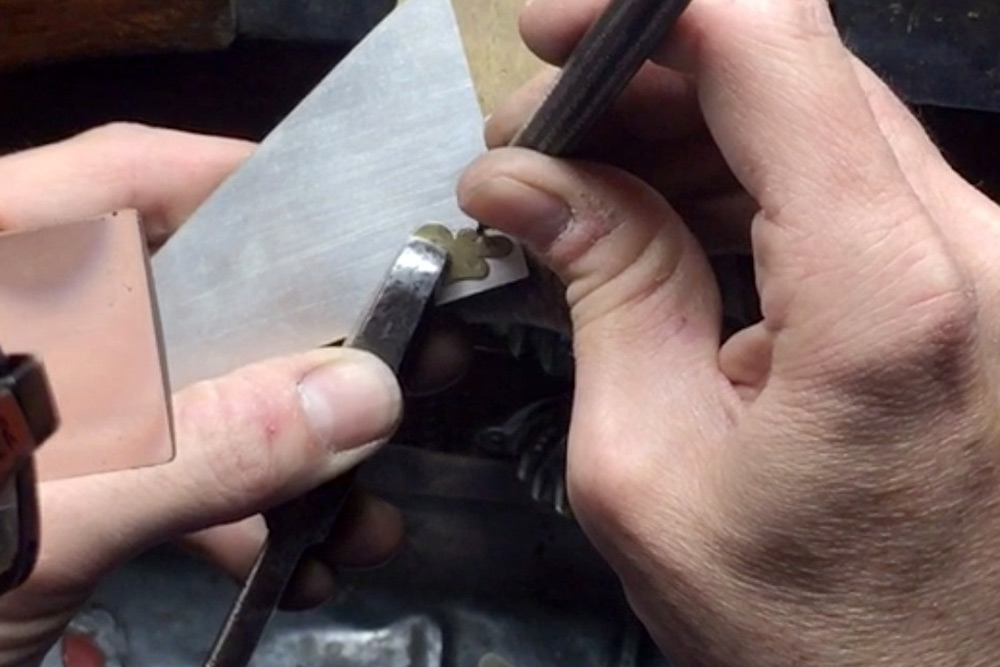 Using an essentially artisan technique, the process begins with the marking of the pieces on a gold plate by means of a pattern, which is then traced with a goldsmith's bow.
Next comes the soldering phase, which consists of joining each of the pieces of jewellery, previously pressed on lead to achieve the desired shape for each element.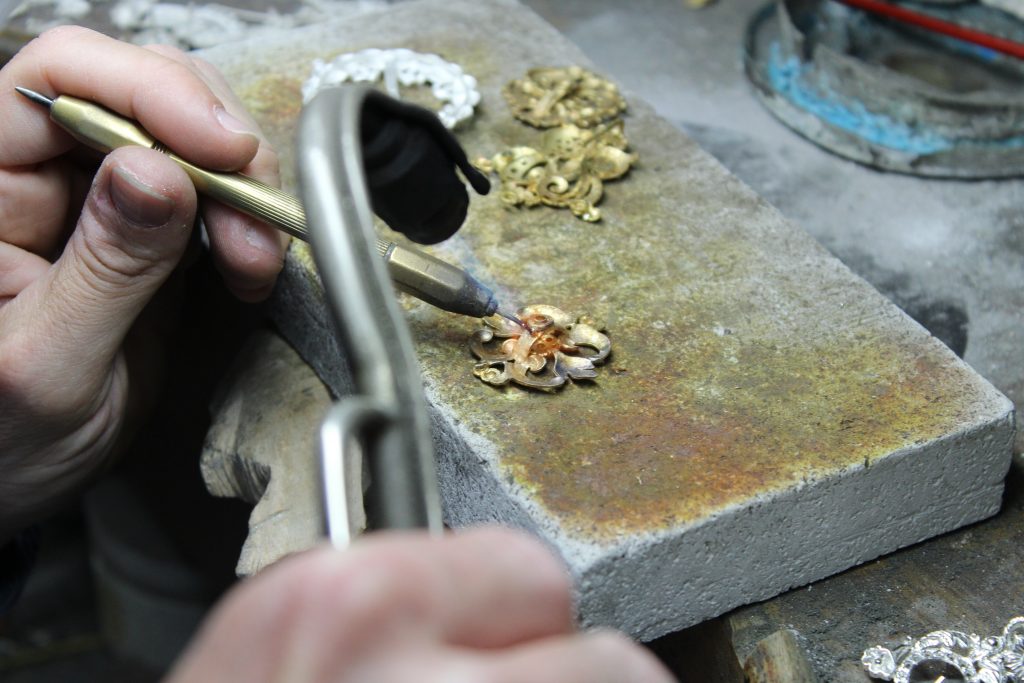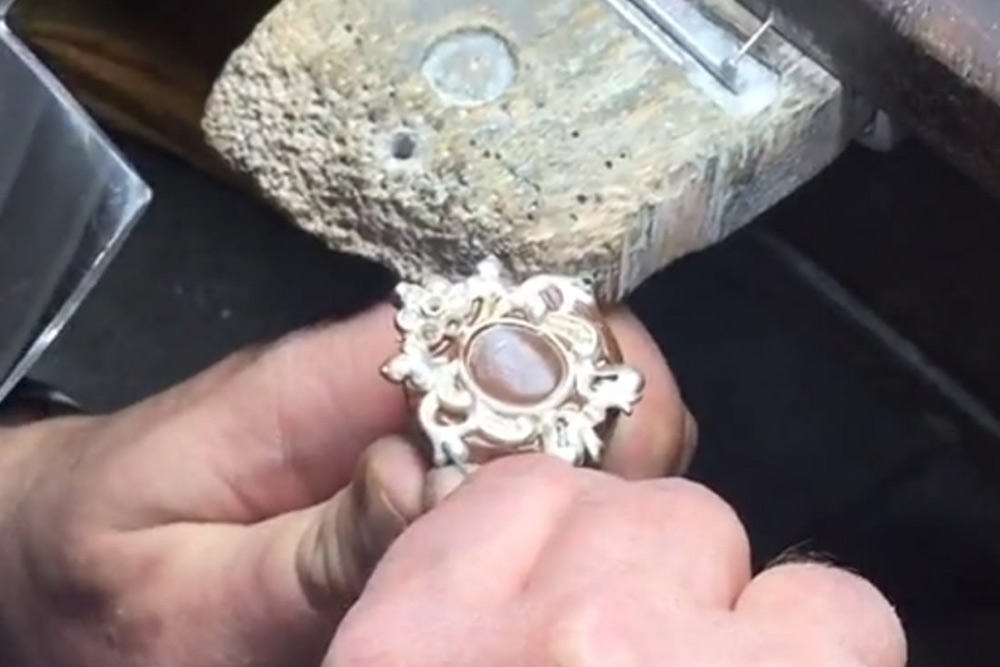 The pieces are polished to give the final shine and then engraved with burins to give shape to all kinds of ornaments.
Assembly of stones and pearls
After engraving the pieces by hand, the pearls that have been selected in order to obtain the highest quality ones are sewn on.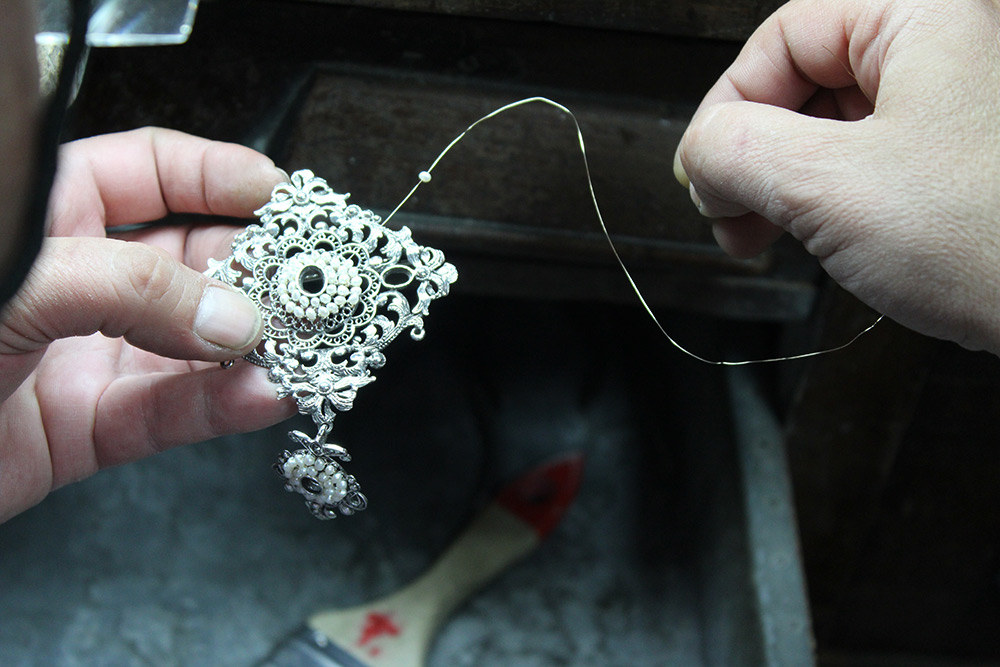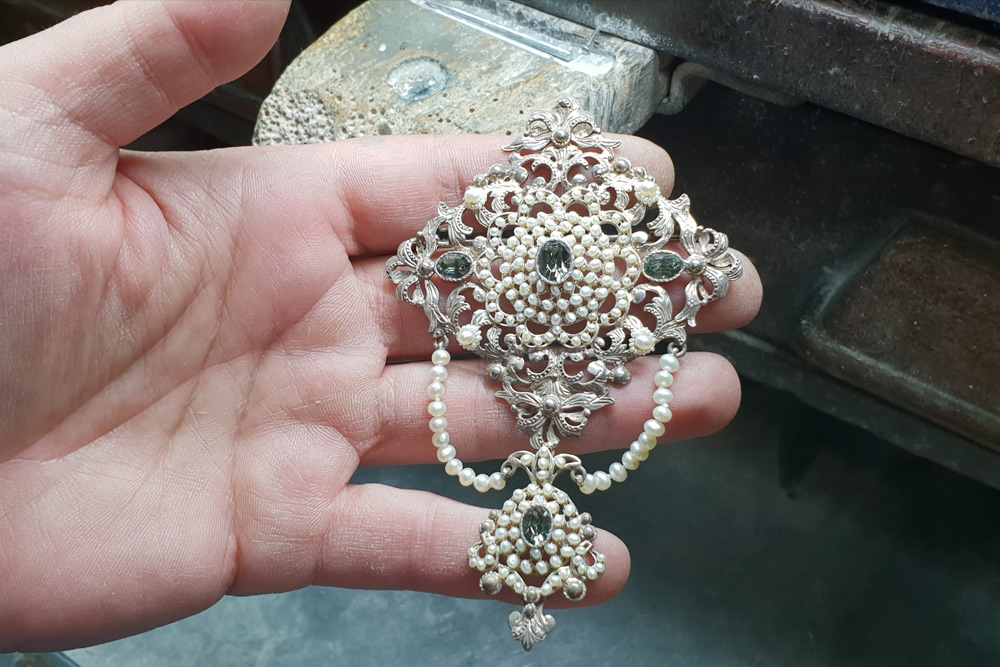 When the jewel has almost the final structure, it is checked for any imperfections. There is an exhaustive quality control that guarantees that the smallest detail has been taken care of.

Our manufacturing process
Would you like to ask us about a product?